Roses Are Red, Graduation Day 2008:
Well folks, its Graduation time again for someone very special in our lives (me and my wife Kyrsten). This time it is our neighbor, Lisa who graduated from Merritt Island High School. Kyrsten and I were invited and went to her graduation ceremony at MIHS.
Now we've been to a few graduations of family and close friends (Carri-Anne, Jessica, Jordan) and now Lisa. And every time this song by Bobby Vinton keeps popping up; "Roses Are Red" in which Bobby sings about his high school steady on Graduation Day. Here a lyrical excerpt:
Roses are red, my love ... doo doo da doooo ...

A long, long time ago, on graduation day.
You handed me your book ... I signed this way:

"Roses are red, My Love,
Violets are blue,
Sugar is sweet, My Love,
But not as sweet as you."
…
…
"Roses are red, My Love,
Violets are blue,
Sugar is sweet, My Love,
Good luck, may God bless you."
This song sticks in my head (a brainworm if you will) because back during my teen hangout days, Mrs Cicero (owner of Cicero's Roller Rink, Ebensburg PA) would play this song every freaking night at the same time, the Last Skate for Couples. And it was played at my high school graduation some 30+ years ago. Sheesh!! Talk about syrupy karma or something.
But anyway, our lovely Lisa has graduated high school now, my we've been her neighbors for what, 6 years now? Where does the time go?
Note to Lisa: As Bobby Vinton would put this, "Good Luck, May God Bless You" We love ya girl.
(We sent the YouTube video of this song to Lisa. Hard to believe they actually made music videos back in 1962 but they did).
Here's some pics from Lisa's graduation ceremony.
Lisa (right) with her friend Destini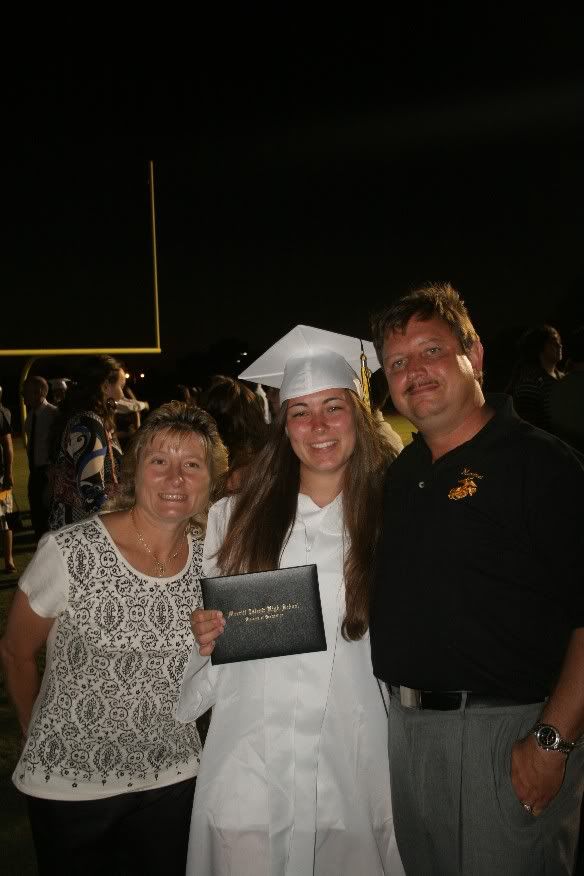 Kyrsten and I with our lovely graduate Lisa.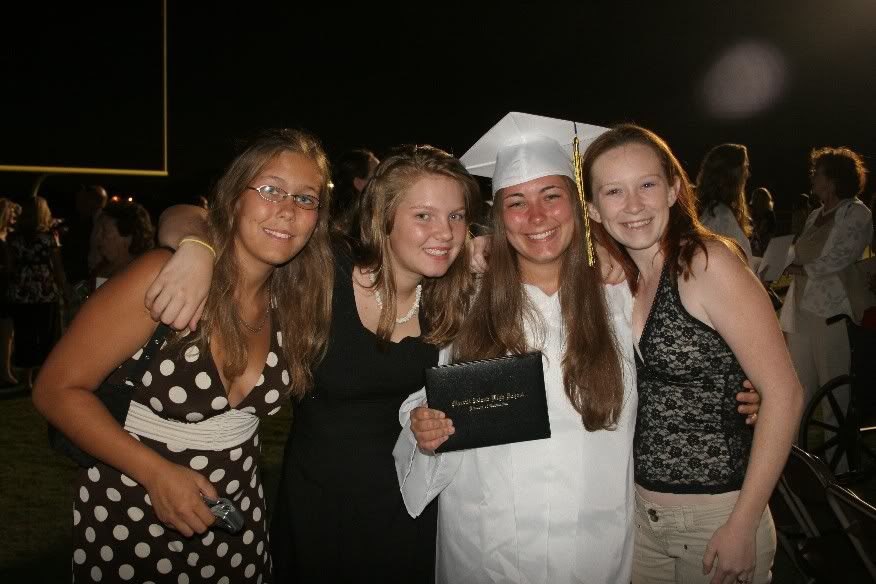 Leslie (Lisa's little sister), Leslie's friend, Lisa and Lisa's friend Heather.
Lisa and Heather, best friends.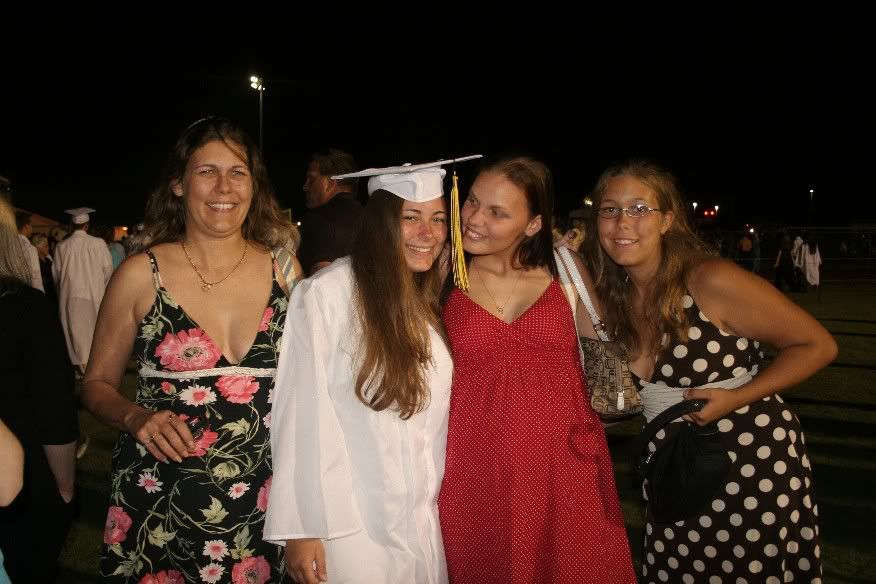 Lisa's mom, Janine, Lisa, sisters Kelli and Leslie.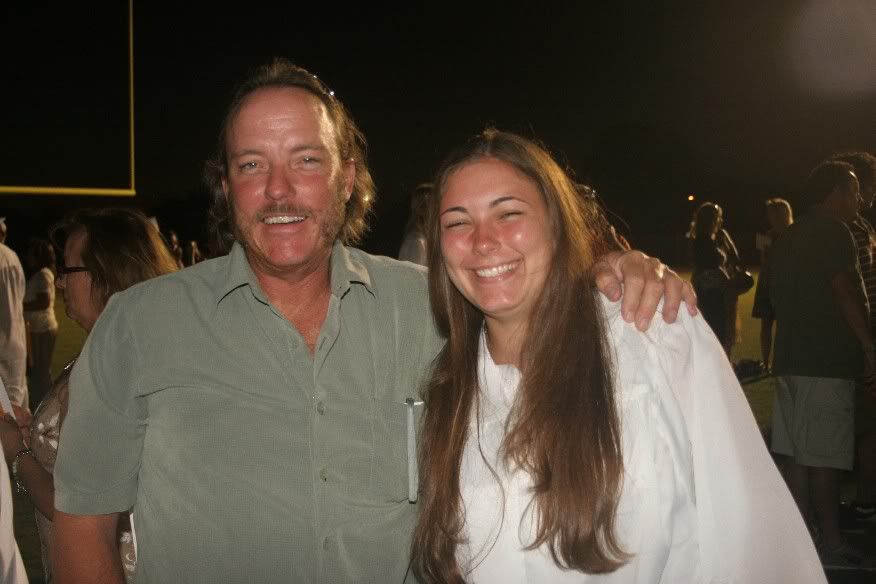 Lisa's dad Roy and Lisa.
Lisa's nephew Toby and Lisa.