I'd like to dedicated this post and offer some prayers for the brave men & women in our United States Armed Forces as today is Veteran's Day.
Originally known as Armistice Day which was originally dedicated to our soldiers who fought in World War I, it has evolved into Veteran's Day, a day where we SHOULD stop and honor those who served and gave the ultimate sacrifice.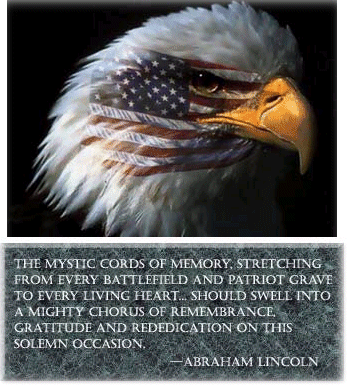 A Special Shout Up to Aslin's Father (a U.S. Navy Veteran, now in Heaven): God Bless you up there in Heaven pal. Your daughter is loved and cared for by wonderful people down here. We'll all get together someday up there with You.
For my Fellow United States Marines, Today and Yesterday.
"If the Army and the Navy
Ever Look on Heaven's Scenes
They Will Find the Streets Are Guarded
By UNITED STATES MARINES.