Well folks, Thanksgiving Day Weekend is now history but it was memorable in so many ways, besides the turkey.
Of course we started decorating the house for Christmas but this time with some help. Our cute teen neighbor, Leslie and three of her friends (Ryan, Lizzie and Allie) being bored out of their minds on a Saturday, we got them to help us decorate the house. And all it cost me was two big cheese Papa John's pizzas and sodas.
But of course, the decided they wanted to be Christmas decorations so: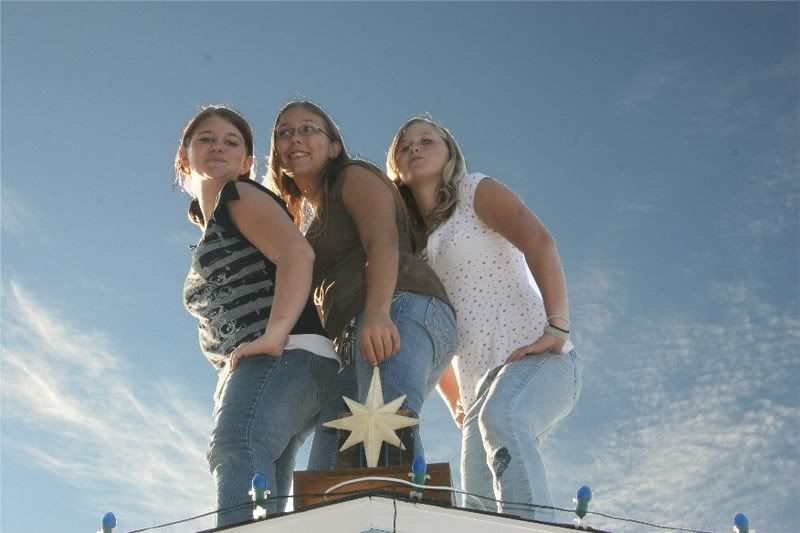 After all that, our teen friends decided they wanted a slumber party and wanted it at our house. Since Leslie's dad was working on a contract, he appreciated having someone look after Leslie. So we volunteered, only rule, no boys (gotta draw the line somewhere).
But I made it up to Ryan, he stopped by the next day and we watched a NFL game in Hi-Def, the Browns victory over the Texans.
================================================================
Glad to have my mother down here for this Thanksgiving because even though mom is still quite healthy (in her 70s), you're still never sure how long she's going to be around. So any holiday with Mom is special nowadays.
Below, my mother (Lois) as she looked in her mid-forties...or was that mid-twenties? (Love ya Mom).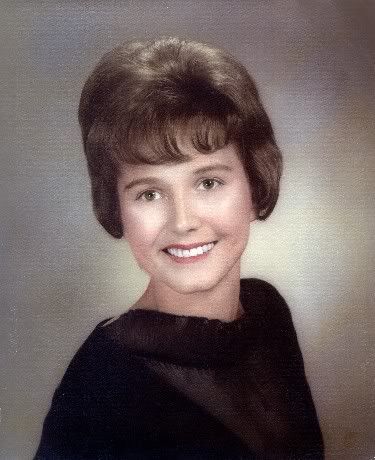 Not to be conceited but when you have a beauty queen for a mom, nice to know that I have her "youth" genes. She kept her looks well into her golden years.
Love ya Mom.
=================================================================
Well now time to break out the bicycle and pedal away some of that turkey, stuffing, pumpkin pie, whipped cream and other twice-a-year goodies (twice a year is all I allow my body nowdays to indulge).
Here's to a Wonderful Christmas Season.